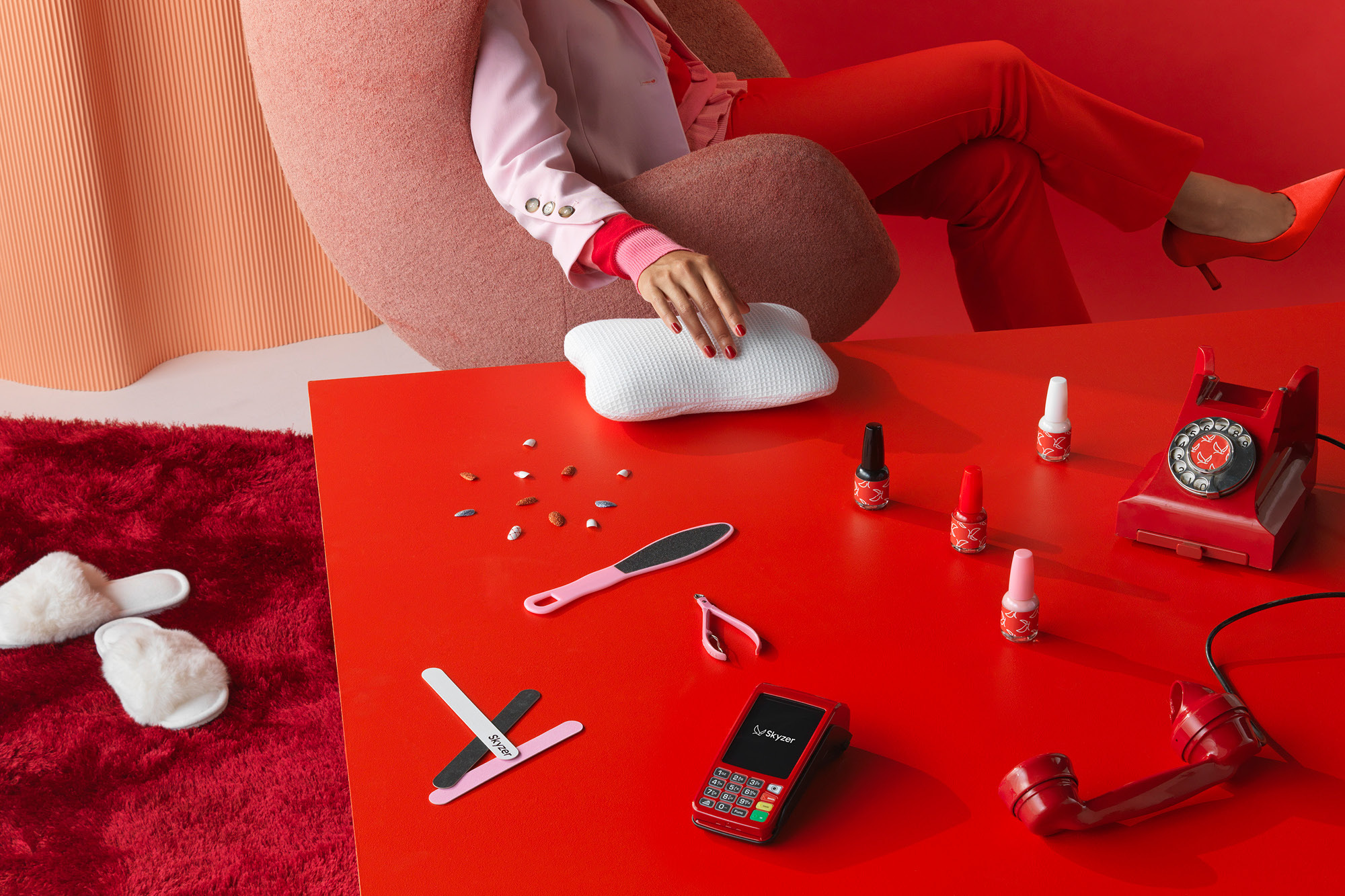 The design team at Richards Partners were given a fun and playful brief, by the strategic team, to promote Skyzer's new product, customisable EFTPOS payment kiosks. Skyzer's new initiative, the first in New Zealand, allows merchants to customise terminals their own way, accenting brand colour schemes and motifs.


Quirky, playful, irreverent and colourful.


A focus on colour was essential for Skyzer and Richards Partners, showcasing the uniqueness of customisable terminals, while also showing off the terminals in their natural habitat - the purchase point. Four scenes were carefully curated to explore these ideas; a fashion house, a restaurant, a beauty salon and a fast-food joint. An emphasis on the individuality of merchants and each in-store experience was to be at the forefront of the shoot. A bold colour palette was carefully chosen for each scene and playful branding considered.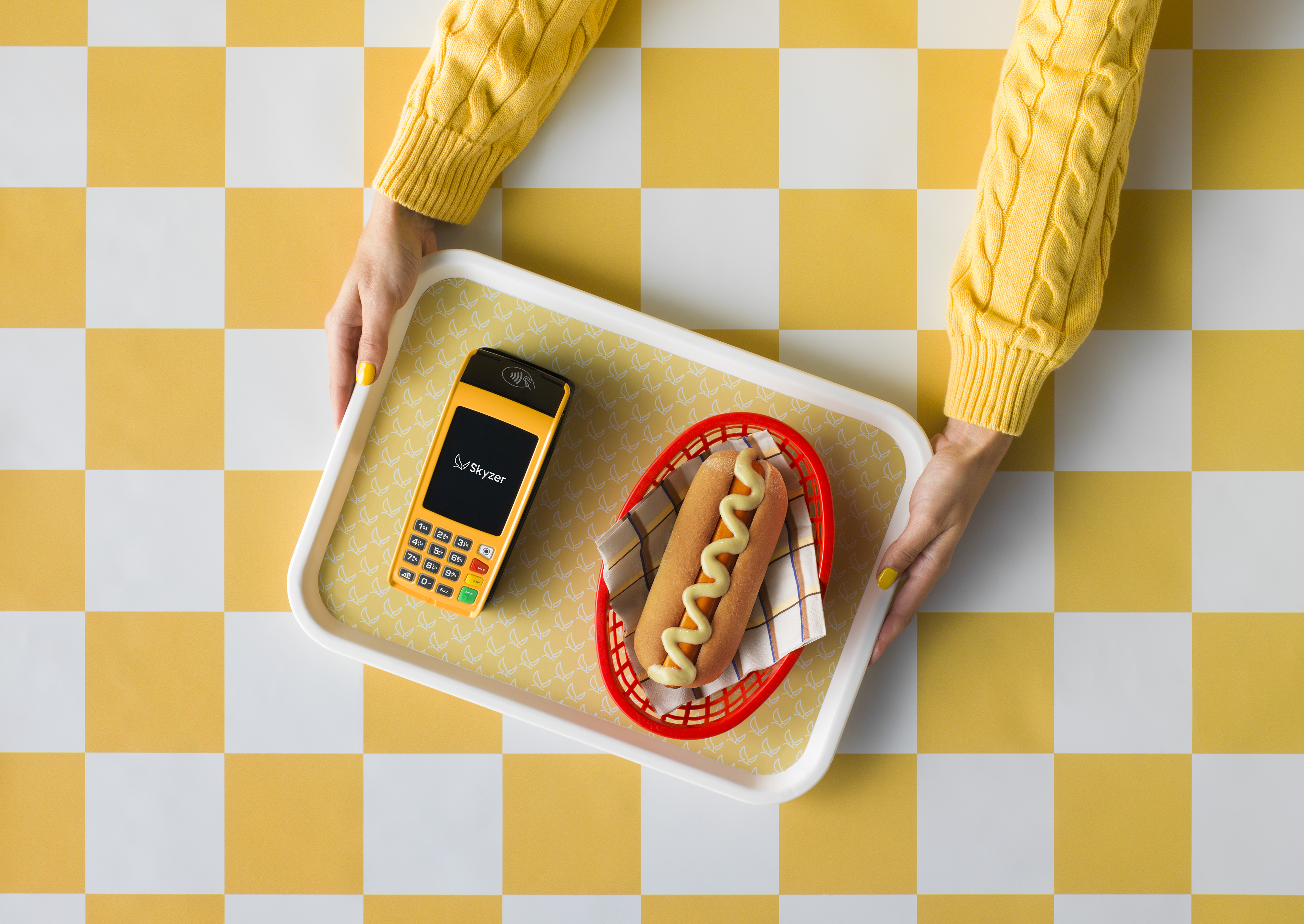 Having defined a clear and exciting concept, Richards Partners brought on stylist Kayla Jurulina and photographer Toaki Okano to help bring their vision to life. Caroline and her team presented a clear creative direction providing costume and prop designs and specifications.


The shoot took place, over two days, in Auckland's trendy Grey Lynn, with the help of production agency Collective Force. Caroline provided art direction, ensuring photos showcased Skyzer's playful and colourful vision, while Tommy, a Richards Partners' Senior Designer, shot and cut a beautiful behind the scenes video. Richards Partners completed the project with in house photo retouching.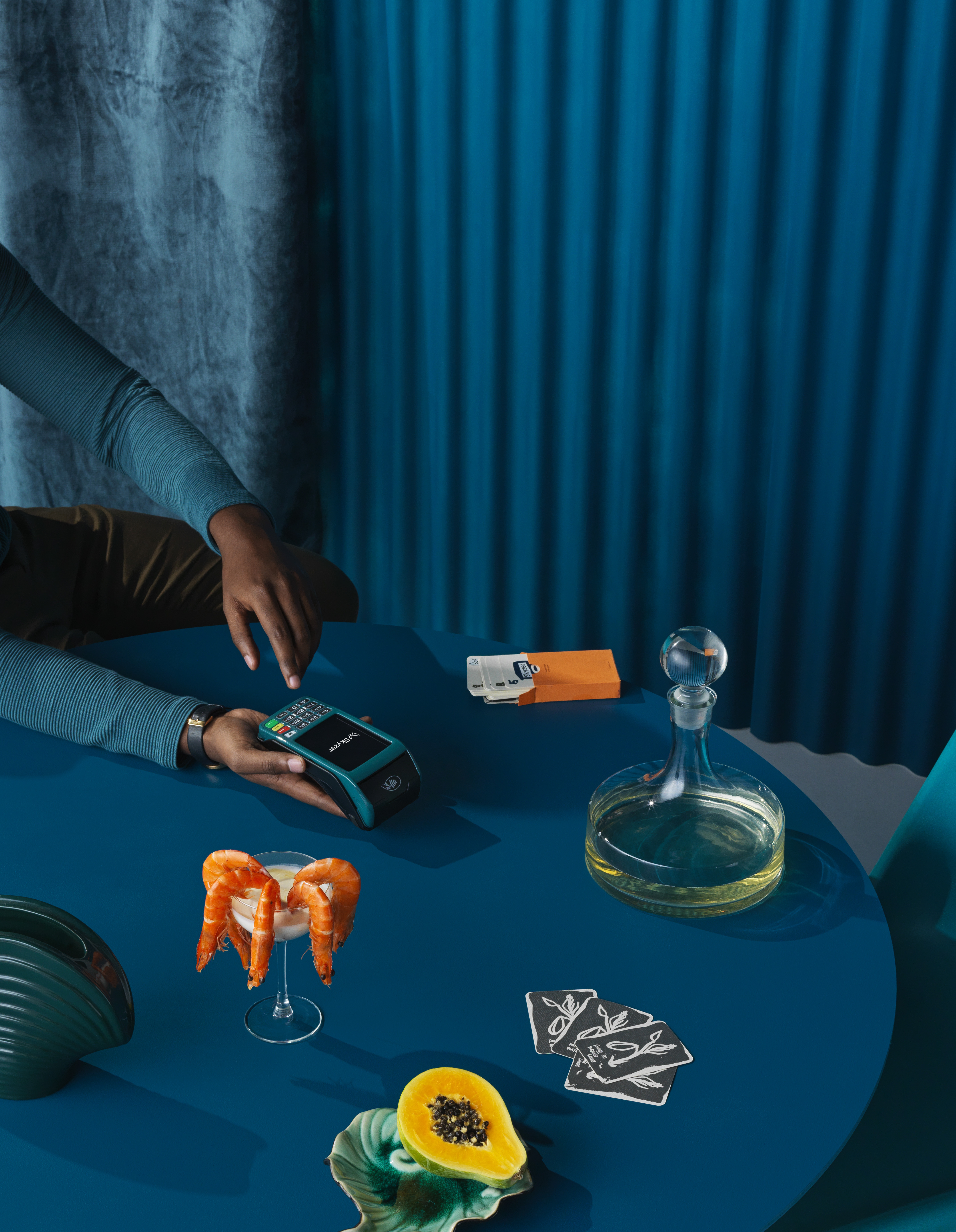 The Richards Partners team produced eye catching photography from a logical, colour filled, strategic vision.